Stains from Water Damage in Greater Tulsa, OK
Water damage is the result of discolorations or stains on surfaces resulting from leaks, flooding, or excessive moisture. Which can lead to structural issues and the growth of mold or mildew if not addressed effectively. Allow All-Star Disaster Restoration to restore water damage and save your property from getting stained. 
We have state-of-the-art equipment, experience, and expertise to provide water damage restoration and repairs. We are committed to our customers throughout Tulsa, Glenpool, and Catoosa among other surrounding cities, to provide the best restoration service. Dial 918-347-4640 or click here for an appointment. 
---
Importance of Water Damage Restoration Before Stain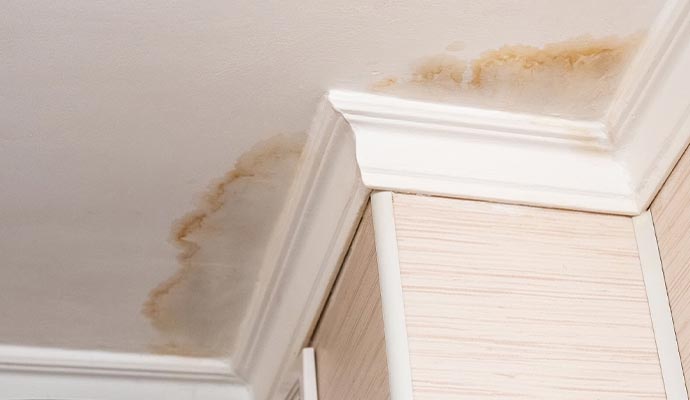 Water damage restoration is a crucial step that should be completed before staining any surface. Whether you're dealing with wooden floors, furniture, walls, or any other surface, here are several reasons why water damage restoration is important before staining:
Structural Integrity: Weaken the structural integrity of materials like wood. 
Mold and Mildew Prevention: Create an ideal environment for mold and mildew growth. 
Stain Adhesion: Water-damaged surfaces are often damp and stain easily. 
Longevity: Preventing water damage ASAP ensures that your stain finishes.
Health and Safety: Restoring the damaged area involves proper cleaning and disinfection.
Cost Savings: Addressing water damage promptly through restoration can be more cost-effective than delaying the process. 
---
No Water Damage! No Stain on the Property!
Once your property faces water damage, get in touch with All-Star Disaster Restoration. We offer you emergency restoration services for fire damage, smoke damage, and storm damage, including water damage. We are available to you 24/7 and are prepared to help you in any tense situation.
Call us at 918-347-4640 or click here to reach out to us online and request a free quote if you want. We have free assessment of damages for our valuable customers.