Safety Tips to Avoid Electrical Fires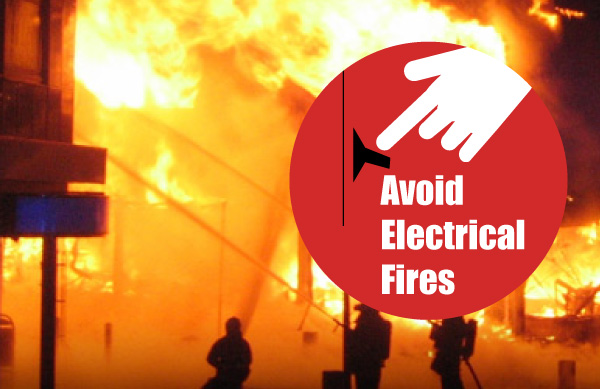 Fires can happen for many different reasons, and a leading cause is an electrical malfunction. Industry analysts estimate there are 51,000 electrical fires in homes each year, resulting in $1.3 billion in property damage, as well as 1,400 injuries and 500 deaths. To prevent yourself from becoming a part of these statistics, there are some safety measures you can enact.
How can you avoid electrical fires at home? Here are some things you should do:
Check your electrical outlets and wires – Two of the main causes of electrical fires are damaged electrical outlets and wires. Go around your house and check for wires that are frayed, tattered, or worn out. The same goes for electrical outlets. If there are outlets in your home that look like they are worn, have these replaced or checked by an electrician.
Avoid overloading your electrical outlets – Make sure that you don't overload your electrical outlets. If your home does not have enough outlets for you to use, your best recourse is to use power strips that have an internal overload protector. This will ensure that your power strip will shut down the moment it is overloaded, preventing electrical fires from happening.
Combustible materials should be kept away from heat-generating appliances – Putting a curtain near your stove may look good but it is a very bad idea. Anything that can easily catch fire should be kept away from appliances that create a fire or generate heat. This includes pot holders, kitchen towels, and other similar items that can easily burn.
Use surge protectors when you can – Aside from using power strips, you can also use surge protectors to prevent fires that may occur due to electricity. Thunderstorms and lightning can cause power surges, which can cause electrical fires. Having surge protectors can reduce the possibility of these things happening.
Preventing electrical fires is something you can definitely do to avoid fire damage. If your home in Greater Tulsa, OK is damaged by an electrical fire, the company to call is All-Star Disaster Restoration.
We specialize in restoration work that includes fire damage restoration, water damage restoration, and storm damage restoration. If your home is insured and you are filing a claim for fire damage, we can also assist you with that. Simply contact us online or give us a call at 918-347-4640 so we can assist you with your restoration and repair needs.