Helpful Tips to Dry Your Walls for Water Damage Restoration
Water damage can happen to your home at any time and for several reasons. Usual causes of water damage include flooding, leaking pipes, appliance malfunction, and sewage backup. When these happen, homeowners suffer not only the problem of wet floors and furniture but also wet walls.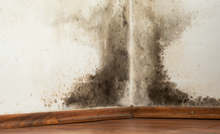 The problem of wet walls needs to be addressed immediately to avoid serious damage. Your best choice is to contact All-Star Disaster Restoration to handle the restoration work. While waiting for our crew to arrive, here are some steps you can take to minimize the potential damages:
If the water damage is due to a burst pipe, turn off the water main to limit the damage to your walls.
Open all doors and windows in your home to let air circulate. Turn on fans and face these toward the wet walls to expedite drying. The sooner you get the walls dry, the more you reduce the chance of mold growth in your home.
Remove everything that is hanging on your walls. These items may hide wet spots that you won't be able to dry quickly and effectively if your wall decorations are not removed.
Wallpaper should be removed when walls are wet. When wallpaper is not removed, these may cause pockets of moisture to remain within your walls. Removing these will ensure proper drying of all parts of your wall.
Remove baseboards and molding from your wall expedite drying. You can reinstall these after your wall is totally dry and you have restored your property.
Once you dry the walls the best that you can at your home in the Greater Tulsa, OK area, the rest of the restoration work is up to the proven professions from All-Star DR. Among the other services we offer include storm damage restoration, fire damage restoration, and general reconstruction. We can also help you with the insurance claim process.
When you face water damages, you can help start the drying process with a few simple steps. But leave the rest to the certified technicians from All-Star Disaster Restoration. When you need our services, contact us online or give us a call at 918-347-4640.