Common Reasons for Indoor Flooding
Indoor flooding wreaks havoc on a home, causing damage to your floors, walls, furniture, appliances, and carpets. The extent of the damage depends on how much flooding occurs and how long the water is allowed to stand.
There are several reasons why flooding occurs inside your home. Some of the most common reasons include: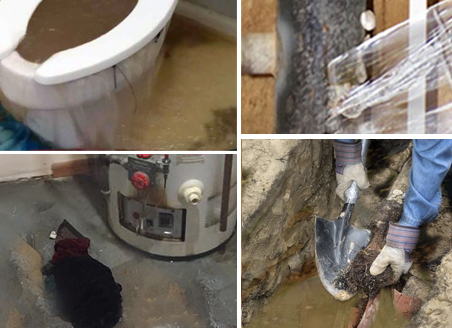 Broken or leaking pipes – A broken or leaking pipe is one of the most obvious causes of indoor flooding. This can be triggered by a sudden surge in water pressure, a frozen pipe in cold weather or basic wear-and-tear issues.
Water heater leaks – If you don't have a maintenance plan for your water heater, it could spring a leak from unseen damages. Problems can include too much water pressure, a loose drain valve, a faulty connection or an old tank that needs replacing.
Appliance leaks – Appliances in your home that are dependent on a water supply hose include washing machines, refrigerators and dishwashers. When these supply hoses are damaged or the appliance has a faulty connection, flooding and water damage will occur.
Backed up sewer drains – This usually occurs when there is a buildup of gunk in your sewer line, causing water to overflow from your toilets, sinks, and other parts of your home or office that use these drains.
How Indoor Flooding Can Affect a Home
Indoor flooding can cause a lot of damage to your home. If this occurs in your basement, expect even more damage. Whatever the cause of the water damage to your home in Tulsa, Oklahoma, you need to address it immediately and you need to contact All-Star Disaster Restoration.
We specialize in all types of restoration work, which includes water damage restoration, fire damage restoration, and storm damage restoration. When water damage has gone unnoticed for some time and mold has begun to grow, we can also help you take care of such a problem. When flooding and water damage happens in your home, contact us at 918-347-4640 and we will send our trained and certified technicians to help you deal with this.